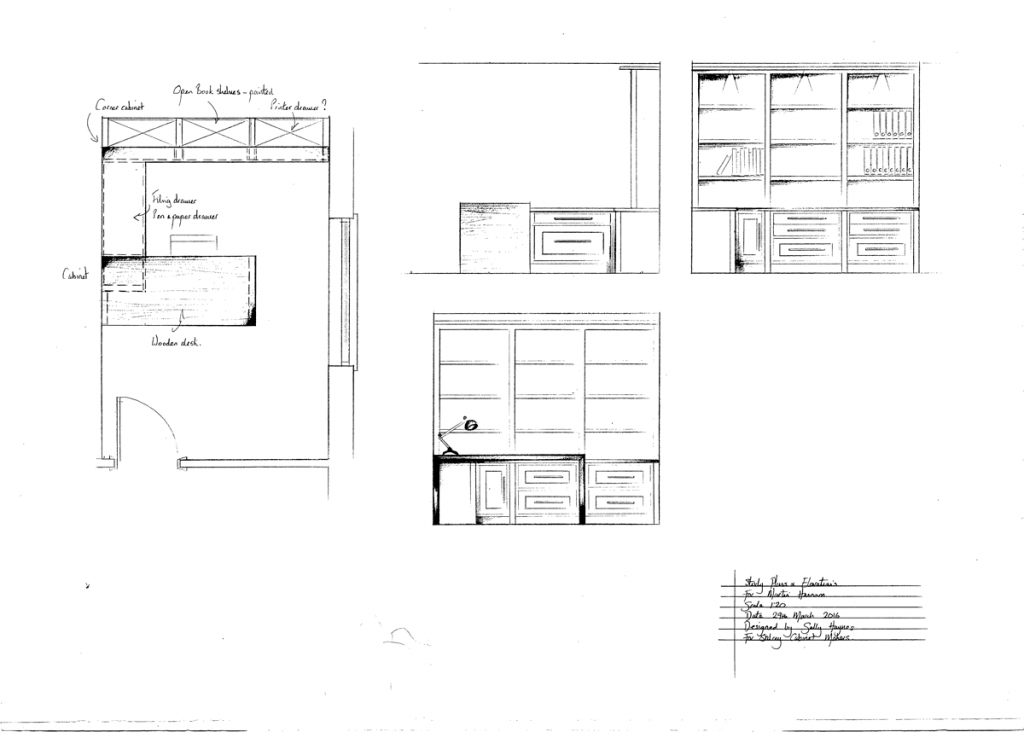 The style of this Study is a timeless classic with many beautiful features, presenting in-framed square panelled doors, plain drawer front, and modern fuss free cornice to the ceiling and external solid plinths.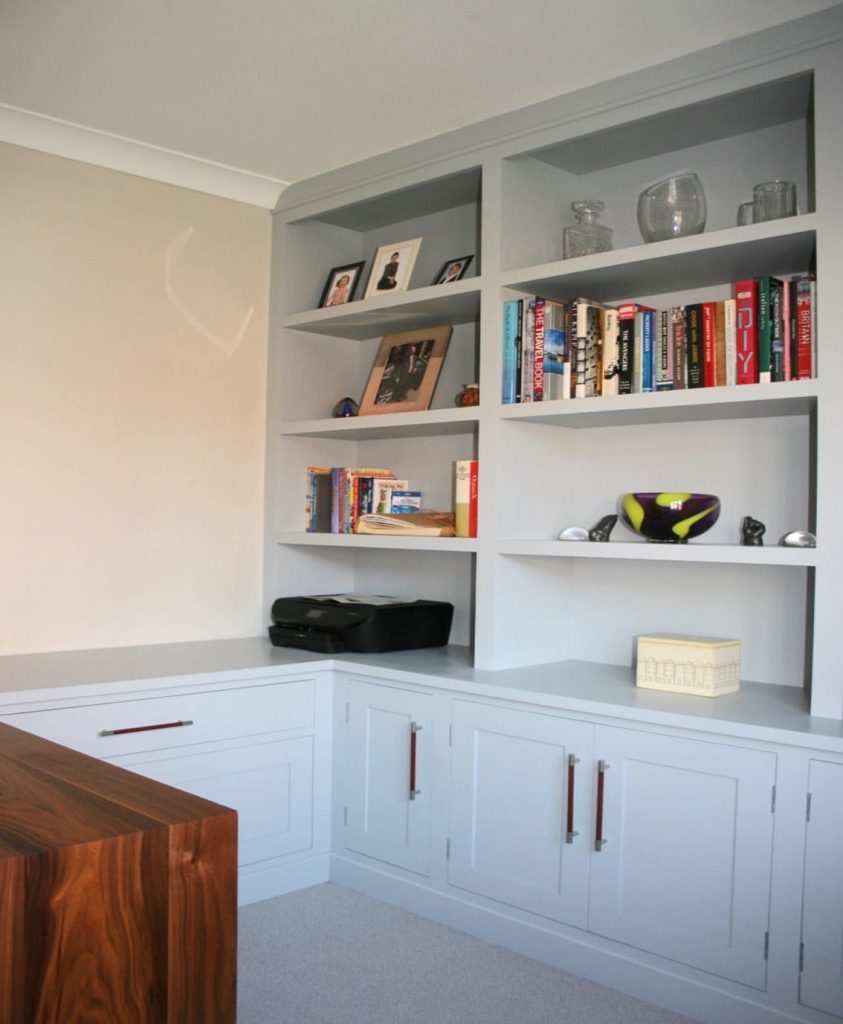 The design has included a mix of practical storage cabinets along the back wall with open set back worktop mounted bookcases for any books, box files and space for displaying selected ornament, and then drawer and door combination cabinets along the adjascent wall, to offer all practical stoarge required and still keeping the design symmetrical and fuss free.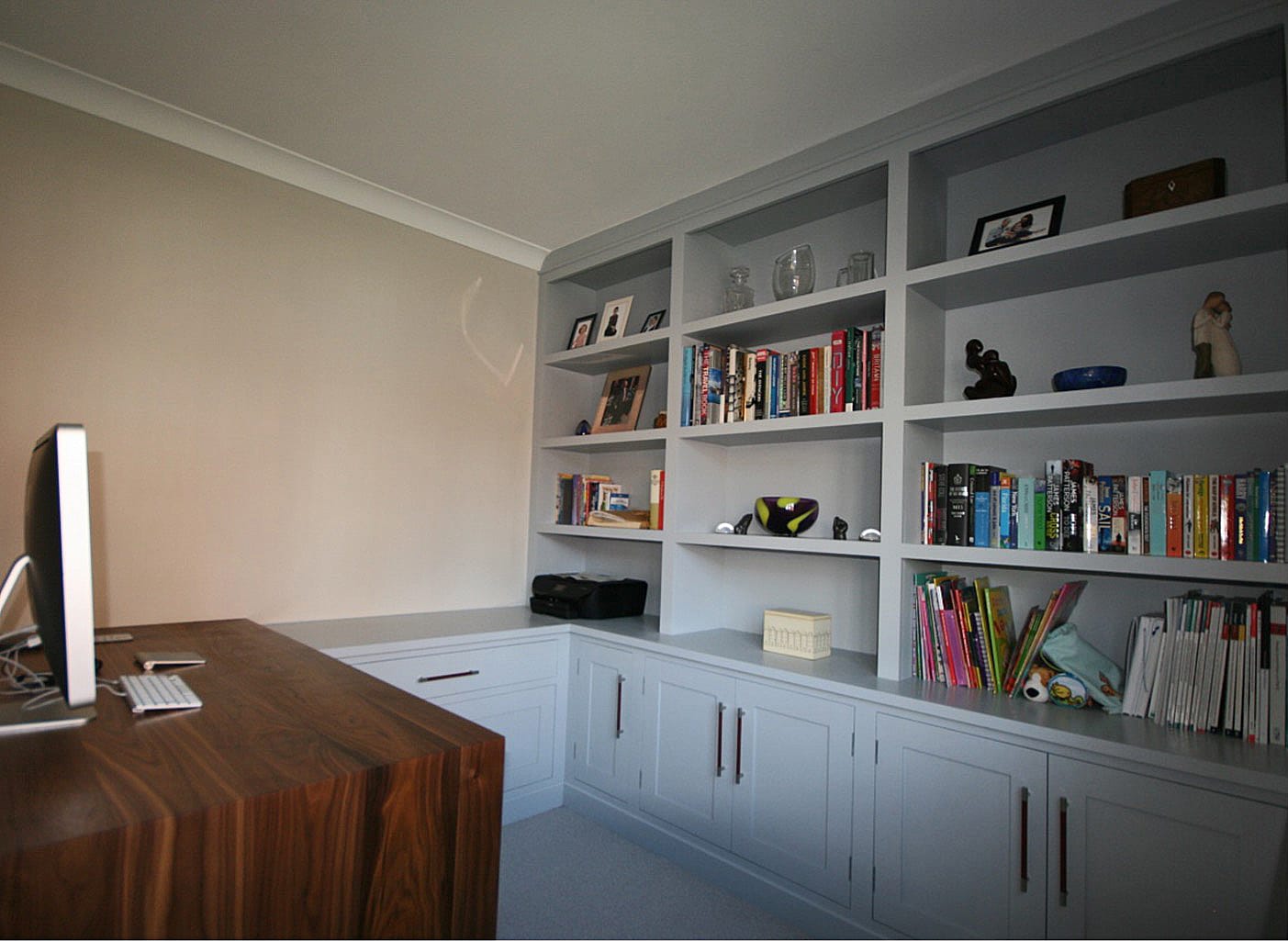 This study features the mix of pale grey hand painted cabinetry with the bold contrast of the solid black American Walnut Desk. The grain is beautiful as it follows through from across the top down the side panel, finished with a light clear lacquer.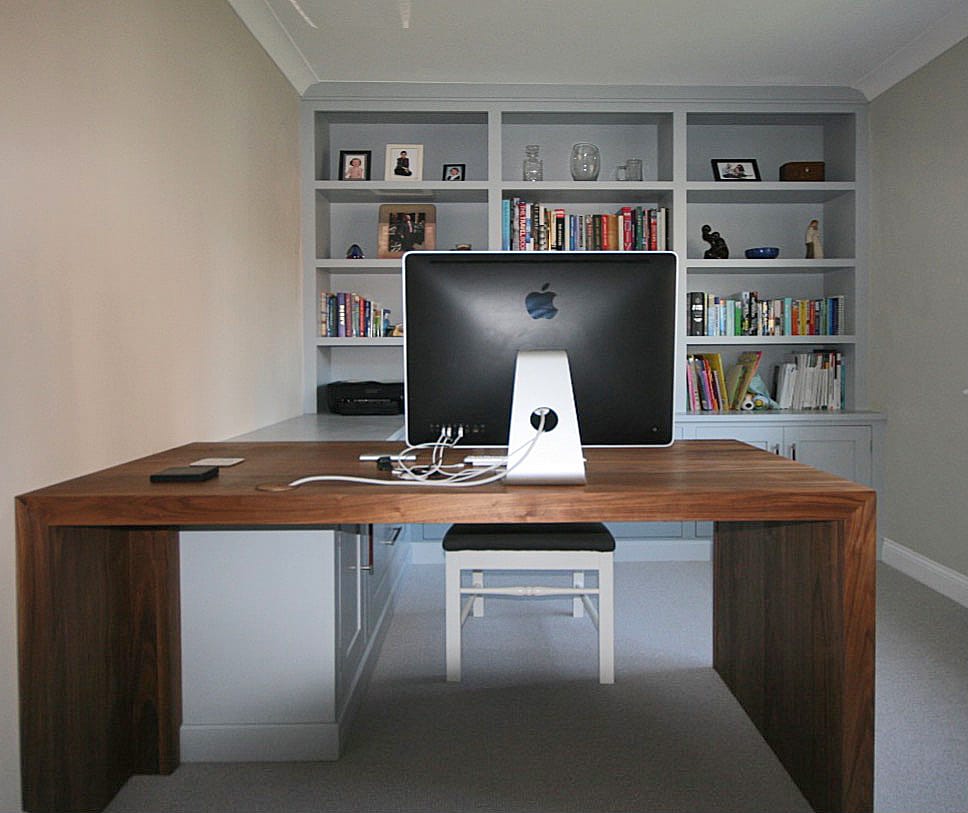 All our drawers are made from solid wood (choice of client) and dovetailed as standard, we use Blum soft close drawer runners and butt hinges. We give a lifetime guarantee, we do this because we are very selective in our methods in making and choosing our components.
The client can have anything they want, as bespoke really does mean bespoke with Salcey Cabinet Makers.